Kurt Brodmann was fifteen years old at the time of the November pogroms. Here he describes his memories of how his mother gave away her ticket to safe Shanghai in order to to take care of his grandfather.
"…he wasn't allowed to do anything as a Jew. "
"In 1938, my ill grandfather was thrown out of his apartment; he wasn't allowed to stay at a hotel, he wasn't allowed to sit on any bench, he wasn't allowed to do anything as a Jew. He stank because he couldn't wash himself. My mother had received an exit permit for Shanghai, but she said, 'I have to give it up. There's no way I will leave my father behind by himself in his condition.' So my mother gave her ticket to her sister, Aunt Anni, and my father and Aunt Anni fled to Shanghai together.
My mother then performed superhuman feats until my grandfather's death in January 1939. And she even buried him, at the fourth gate of the Central Cemetery. He rests in the same grave as my Uncle Artur, his son.
My mother had given up her chance to escape to Shanghai and now she could no longer leave. She looked like a Christian, and every day she went to the Jewish community and said, 'My husband is in Shanghai, I have to go and join him.'"
Photo at the top:
Kurt and Erika Brodmann, Leopold and  Franziska Brodmann, Harry and  Joyce Brodmann and relatives on a visit to Israel.
Photo taken in:
Tel Aviv-Yaffo
Interviewee:
Kurt Brodmann
Year of the interview:
2002
Interviewer:
Tanja Eckstein
Want to learn more about the November Pogroms?
The reports and films featured on this site are just a glimpse into the multi-faceted history of the November Pogroms in 1938. We've put together an extensive directory of resources to help you deepen your knowledge.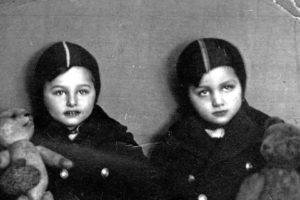 Vienna
Julius Chaimowicz, who was only six years old at the time of the November pogroms in 1938, reports how negligence proved to be a stroke of luck for his family.
Weiterlesen »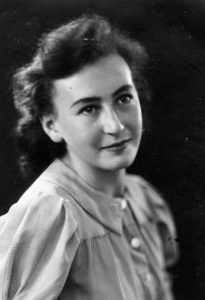 Vienna
In 1938, Gertrude Kritzer was fifteen years old. On the morning of November 10, her father, Adolf Roman Braun, was arrested, detained and tortured for ten days. Learn how Gertrude's mother tried to prevent the arrest here.
Weiterlesen »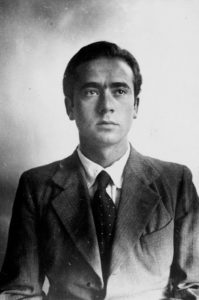 Vienna
Wilhelm Steiner was eighteen years old in November 1938 and had to watch how his family's business was plundered. When he wanted to intervene, he was accused of insulting Hitler and arrested.
Weiterlesen »