Heinz Klein was deported to a concentration camp the day after the November pogroms and flew to Palestine immediately after his release.
"I fled to Palestine from Vienna on an illegal transport."
My father's practice, in which I had always worked, was Aryanized in May 1938. Thus my father lost his livelihood and I lost my job. On 10th November 1938, I was arrested and deported to Dachau [Germany]. After about six months they released me and I fled to Palestine from Vienna on an illegal transport.
My parents were turned out of their apartment in Graz and had to move to Vienna. My father worked at the Jewish community there and was responsible for Jewish emigration. He was in charge of the provincial department, and so he organized an illegal transport of circa 240-250 Jews from Graz, who fled to Palestine and actually also made it there.
After my father realized that the situation was also getting dangerous for him and my mother, they escaped to Palestine on an illegal transport, too. That must have been in 1940. They could only take along a few small things, and many of these were lost in subsequent moves.
Big photo above:
The ship Parita, carrying 850 Jewish refugees, lands on a sandbank off the Tel Aviv coast. The British arrested the passengers and interned them at Atlit detention camp.
Photo taken in:
Palestine, August 21, 1939.
Photo:
USHMM/Stiftung Preussischer Kulturbesitz
Interviewee:
Heinz Klein
Time of the interview:
2002
Interviewer:
Tanja Eckstein
Want to learn more about the November Pogroms?
The reports and films featured on this site are just a glimpse into the multi-faceted history of the November Pogroms in 1938. We've put together an extensive directory of resources to help you deepen your knowledge.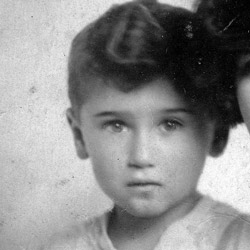 Kurt Brodmann was fifteen years old at the time of the November pogroms. Here he describes his memories of how his mother gave away her ticket to safe Shanghai in order to to take care of his grandfather.
Weiterlesen »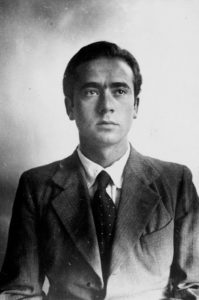 Vienna
Wilhelm Steiner was eighteen years old in November 1938 and had to watch how his family's business was plundered. When he wanted to intervene, he was accused of insulting Hitler and arrested.
Weiterlesen »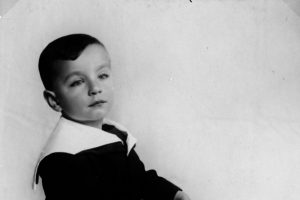 Paul Rona was less than seventeen years old when he and his father were arrested on pogrom night. Paul was released but his father was deported to a concentration camp.
Weiterlesen »